For children as well as parents looking to understand and track their path of development…
Written in an encouraging and helpful way each Child Gifts Profile helps build a young person's confidence. When you understand better and have confirmed the talents and particular skills, this helps form self-assurance that can bring about a more confident approach to education and training as well work and career path choices.
Potential revealed in 3 sections: Foundations - Development – Independence…
Foundations – Essential Characteristics – Emotional and feeling nature – Relationship with mother – Personality
Development – Assertiveness – Friendship and social attitudes – Power of the mind – Money
Independence – Higher education and establishing values – Power and Transformation – Career and ambitions
The most encouraging characteristics your child possesses...
By tracing development potential, you have a better understanding of a correct path to pursue and are able to make adjustments based on the confirmation of a child's most distinctive characteristics and abilities.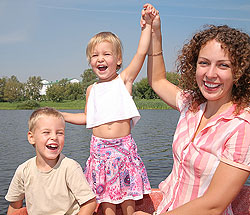 18+ pages all about the child!